Thank you for
your support!
28th November 2020
Today would have been the day of our opening show. But instead of being sad for what could not be, we are looking ahead. Last years cast and the staff had a great little online meetup today. We started planning for our next show and had lots of great scene ideas from cast. The staff are looking into what can already be done, like improving our staging equipment. We are all set to get going on our next show as soon as it's possible.
A Gang Show is a theatrical performance by youth members of Scouts and Guides. Some Gang Shows have leaders of Scouts and Guides on stage too. Leaders, youth members and parents help behind the scenes. The aim is, through performance, to empower young people to make a positive contribution to society.
The production teams and cast (all volunteers) plan, write, compose, choreograph, build scenery and props, make costumes and rehearse for several months. A typical show requires 3 to 6 months of rehearsals. Every show does it differently, but every show has the same three priorities.
1. it is for the young people
2. it is a public shop window on Scouting & Guiding, and therefore a great PR opportunity
3. If they are lucky, they will at least break even.
Performance runs range from one day to two weeks, and tickets are available to the public. While a Gang Show is purely an amateur production, the costs can be similar to a professional production.
The format is a revue or variety show; song, dance and short comedy sketches are the most common. The number of items varies between 12 and 25, some stand-alone, others a series of songs to a chosen theme or a running gag.
The format was created by Ralph Reader, the original producer, who wrote material including Crest of a Wave, which has become the signature tune throughout the world and is usually performed at the end of each show.
When the Gang Show started in London in 1932, Reader organised the cast as a Scout Troop; an arrangement which persists only in a few shows now. Members of the first troop wanted an identifying feature, deciding on a red scarf or neckie. The red scarf has become a worldwide symbol.
One night during rehearsals Ralph told one of the boys to call the cast back to continue the rehearsals. As they all crowded back into the room, Ralph said to a youngster "Are they all back", the reply was "Aye, aye Skip; the gang's all here". Ralph immediately realised that was IT. They were a Gang!
In 1937 the London show became the first amateur production to have a Royal Command Performance (an honour repeated in 1957 and 1964). A feature film called The Gang Show, starring Ralph Reader and The Gang, premièred at the Lyceum Theatre, London in April the same year, and in New York in December 1938.
Since the first in London, productions have been organised around the world, Ireland, Australia, New Zealand and Canada. While individual in character, they share the ethos of Reader's concept and have common elements, often including a finale performance of Crest of a Wave.
In 1958 Reader went to Chicago to produce and direct the first Gang Show in America. He returned to Chicago next year to guide the second. Reader first went to Chicago in 1920 as a teenager and began his stage career there.
Glasgow Gang Show did, with few exceptions, run every year since April 1936, until its last show in 2013. South Western District Gang Show took to the stage for the first time in November 2017 and doubled the cast for the show in November 2018.
Following assessment during the 2018 performances, we are delighted that we have received recognition of the standard we have achieved by being awarded official Gang Show status. This allows the cast members to wear the official Gang Show Red Scarf and us to incorporate the Gang Show logo which is recognised around the world.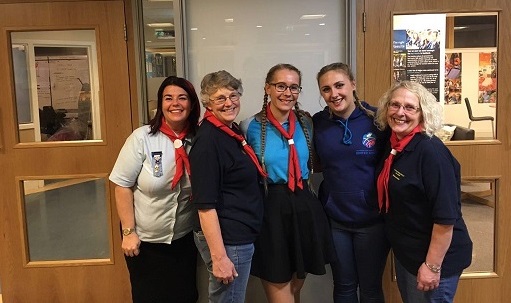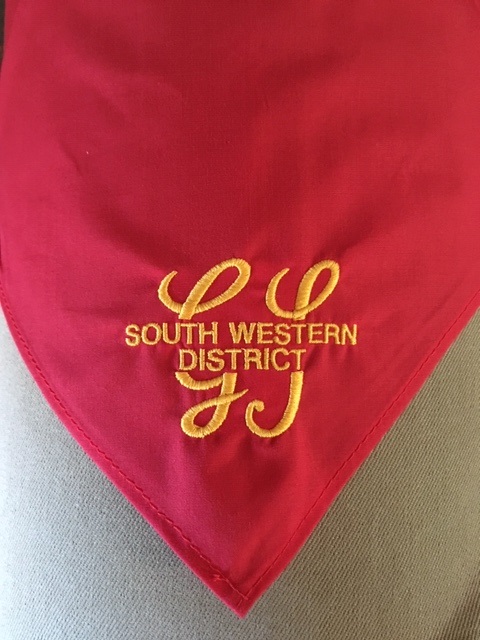 ×